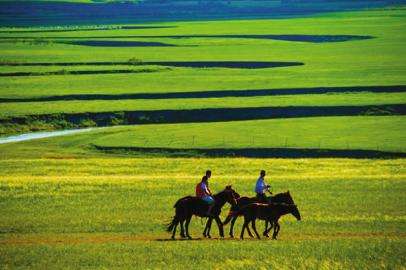 Inner Mongolia, a vast of land where people and nature perfectly getting along well. The river is flowing far away; the goats and cows are eating grass on the grassland. It is a land where you can escape from the society and find a sense of peace.
Day 1, Beijing - Hailar
Day 2, Hailar - Molgele River - Ergunatown - Daxinanling area - Enhe Russia village
Day 3, Enhe - Moldaoga forest National park
Day 4, Moerdaoga national forest park - Taipin Village Shiwei village
Day 5, Shiwei - Heishantou.
Day 6, Heishantou - Manzhouli.
Day 7, Manzhouli - Aershan city
Day 8, Aershan National park
Day 9, Aershan - Jierguo Heaven Lake - Woniu Heaven Lake - Zhalantun town
Day 10, Zhalantun town - Hailar - Yaketu - Hailar
Day 11, Hailar - Houhai Lake - Beijing Nanyuan airport
Day 12, Catch the flight back home
IMAGES FROM THIS ITINERARY