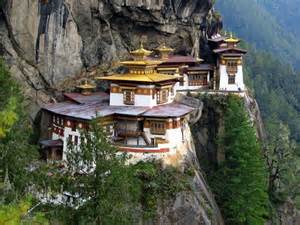 Day 1, Chengdu - BKK
Fly from Chengdu to BKK in the day time, airport pick up andthen have Thai style dinner in one of the best restaurant in BKK, early checkin hotel and have rest to prepare early flight from BKK to Paro in the nextmorning.
Day 2, Arrive Paroat 6:50 am via KB 131 from Bangkok
Check in hotelandvisit Paro Museum an ancient watchtower housing the NationalMuseum, with abundant culture relics. Next visit Paro Dzong builtin 1646 by Zhabdrung Ngawang Namgyal, perhaps the finest example ofBhutanese architecture as well as a local religious administrative Centre.Later visit Druk Choeding Lhakhang built in 1525; this town temple wasbuilt by Ngawang Chogyal, one of the prince-abbots of Ralung in Tibet and anancestor of the Shabdrung Ngawang Namgyal and Kichu Lhakhang the oldestmonastery in the country
Day 3, Paro toThimphu
Afterbreakfast drive to capital city Thimphu (2400m/7875ft) check in hoteland will go for a Picnic lunch to Royal Botanical Garden which isfew km away from Thimphu City and a perfect place for a picnic lunch. In thespring season the park comes alive with beautiful and colorful flowers inbloom. Located on a side of a hill, the park offersa great view of Thimphu valley. The landscape of Bhutan is dotted with numerousLhakhang, temples, monasteries, stupas, prayer wheels and colorful prayerflags. Later visit Memorial Stupa builtin 1974 in the memory ofBhutan's third King, His Late Majesty, King Jigme Dorji Wangchuk. Chortenliterally means 'Seat of Faith' and Buddhists often call such monuments, the'Mind of Buddha. In the Evening, visit Trashi chhodzong "fortress of theglorious religion" was initially erected in 1641 and rebuilt by King JigmeDorji Wangchuck in the 1960s. Tashichhodzong houses some ministries, HisMajesty's secretariat, and the central monk body.
Day 4, Thimphu toPunakha
Today after breakfast you will drive to Punakha (1300m/4265ft)the former capital of Bhutan. On the way after 45 minutes' drive from Thimphuwill reach at highest pass between Thimphu and Punakha the place called Dochulapass (3140m) where youcan have a superb view of the Eastern Himalayas on clear day. Proceed to BotanicalPark) consists of different kinds of flower species and plants arepreserved with other leisure entertainment like boating, cycling and Canteen.On the way visit Chhimi Lhakhang a temple dedicated to the Devine Madmanand a sacred place where people pray for children. Later visit Punakha Dzonga very beautiful Bhutanese architecture armed by the Pho Chu (Male River)and Mo Chu (Female River) rivers, built in 1637 by Zhabdrung Ngawang Namgyal,the unifier of Bhutan which houses some rich Buddhist colle
Day 5, Punakha to Phobjikha
After breakfast you will drive to Phobjikha via Pele Laviewing the Himalayan Mountain, Check in hotel and Picnic Lunch at Phobjikhawhich is the perfect spot for Picnic. I am sure, after reaching there youwon't feel like to leave that placeat all. Later hike tocrane Valley which is so beautiful that takes you through marshy land andbeautiful bushes
Day 6, Phobjikha toParo
After breakfast you will drive to Paro. Upon arrival check inhotel and visit farm House which gives you the typical living andculture of Bhutan. You may even taste some of our traditional cooked items.
Day 7, Taktshang
This morning you willhike to Taktshang, Tiger's Nest. Trip to Bhutan is never completewithout climbing to Taktsang", says one tourist. Indeed it's true as thejourney there fills you with spiritual bliss. Tiger's Nest is locatedatop an 800 meter cliff in Paro.
Taktshang or the Tigers lair as the monastery is widely regarded is one of themost important in Bhutan. Its history is associated with the visit of GuruPadmasambhava, the Indian saint who came to Bhutan in the 8th century AD. Thecave was named Taktshang after Guru Rinpoche flew into the cave from KurtoeSingye Dzong in eastern Bhutan riding on a tigress. Later in 1692 the fourthDruk Desi Tenzin Rabgye started to construct monastery and finally completedafter three years in 1694. Later visit Drugyel Dzong now the old ruinsbuilt by Zhabdrung Ngawang Namgyal in 1646, to commemorate his victory overthe Tibetan invaders.
Day 8, Departure at 11:15 am via KB 130 to Bangkok
Bid you farewell, take morning Durk airline flight from Paro toBKK and then transfer to AA flight back to Chengdu.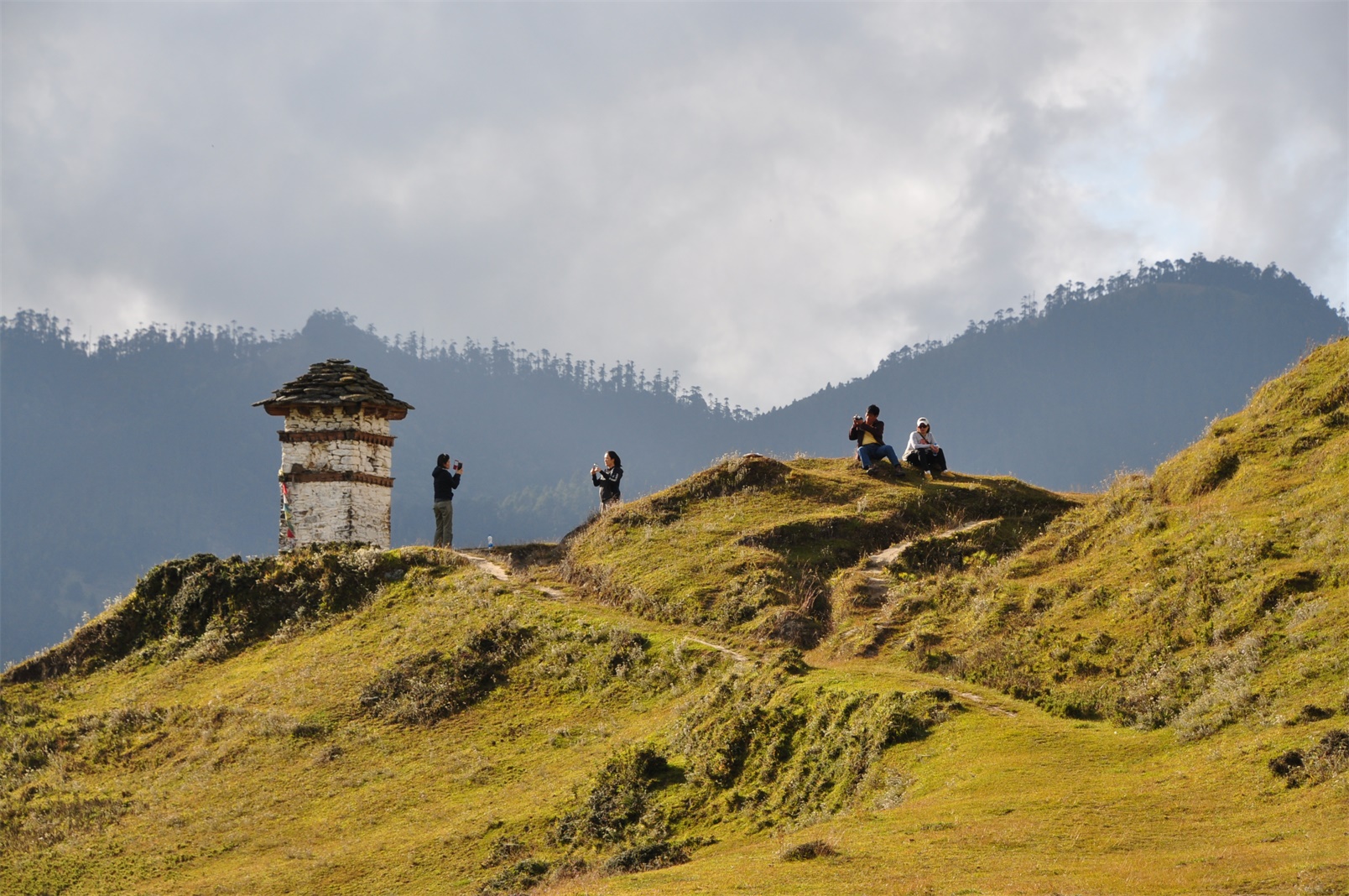 IMAGES FROM THIS ITINERARY